Here are some pictures that we've taken over the past week or so.
Rockin' out her Owl diaper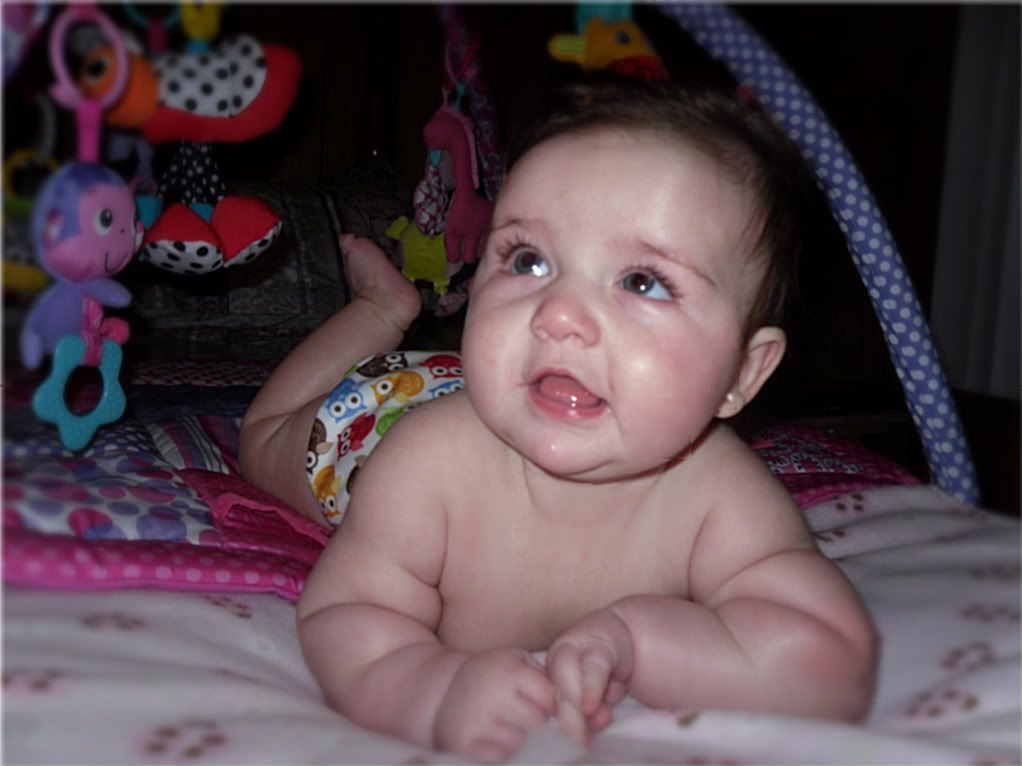 Playing with her *favorite* toy (and drooling)
Napping with Pepere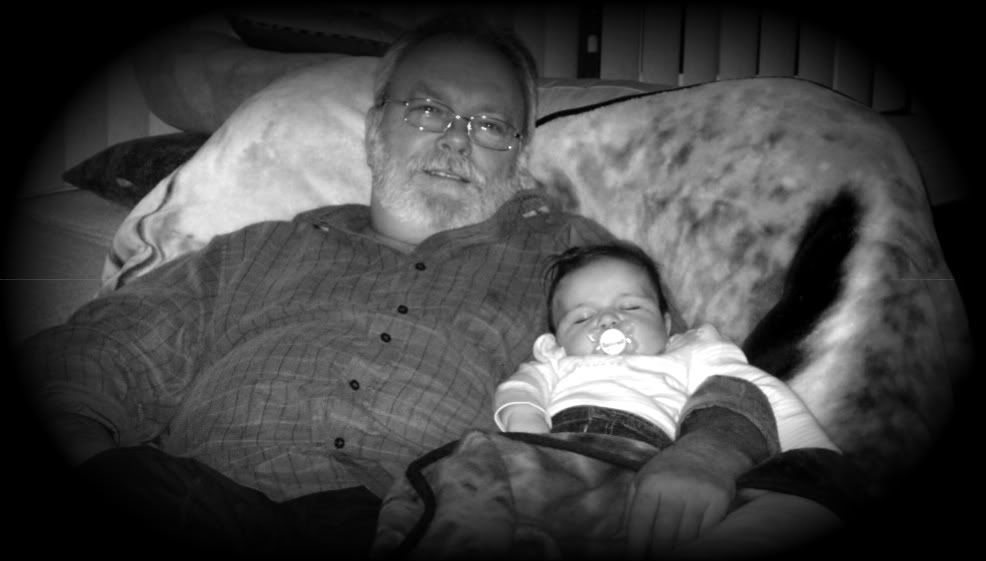 Sitting up for the first time EVER!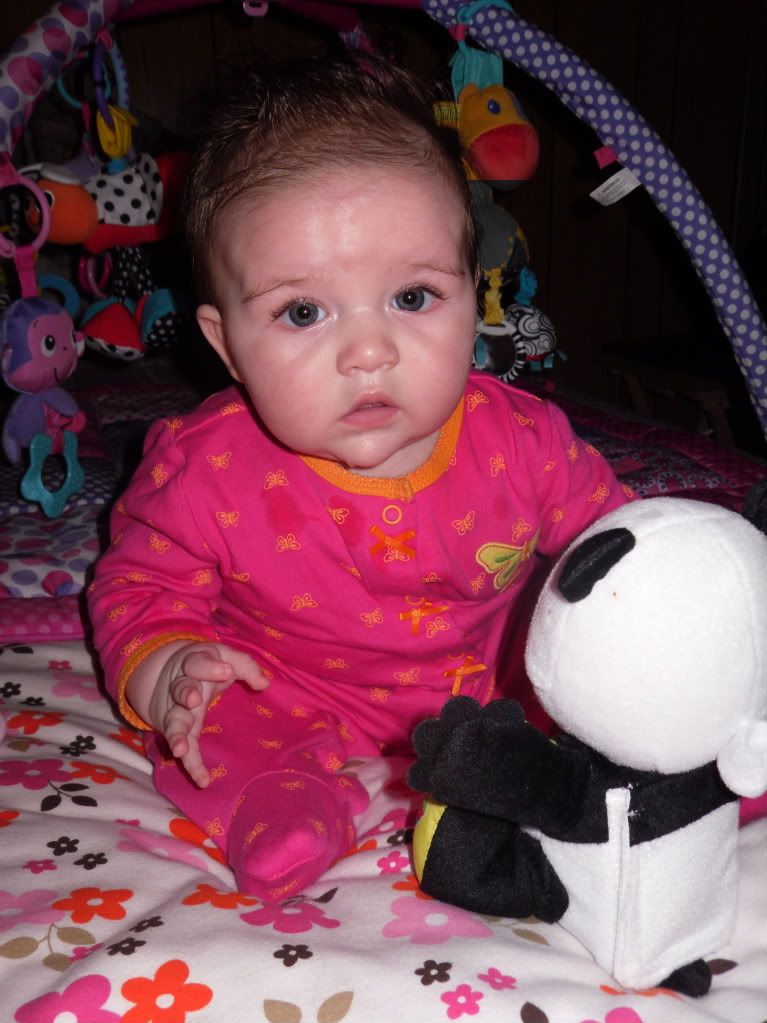 Playing with her Panda!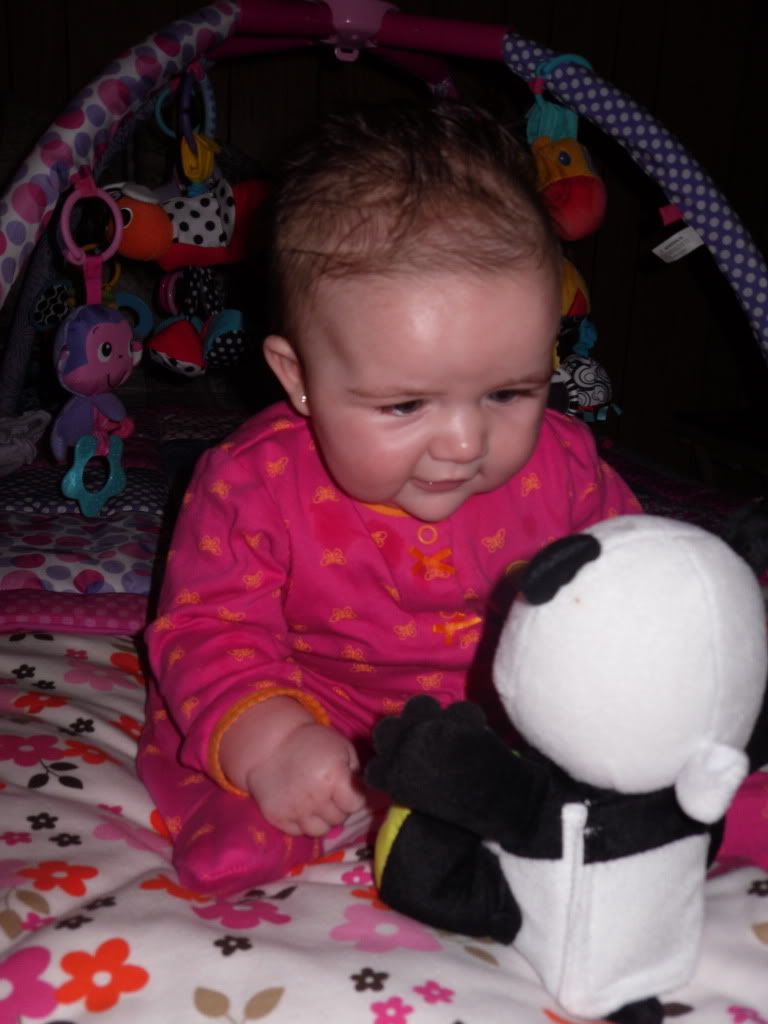 There is noone in the world that makes me happier than Boo!
Pictures & Memories
Signed - Boo's Mom