I finally cut Olivia some bangs... her hair has been out of control since birth.. She hates having her hair in a pony or a clip and immediately pulls them out which makes for an even messier hair-do so, it was time.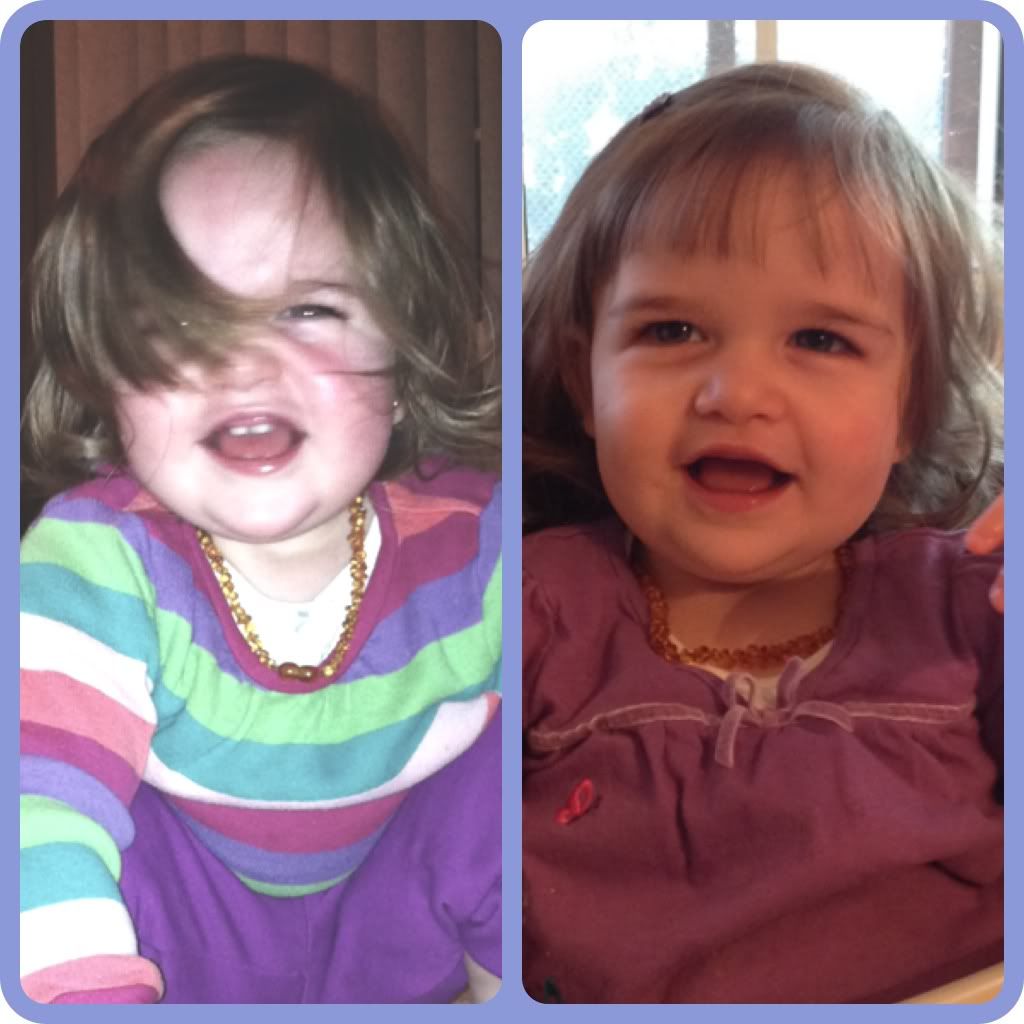 Before and After
I love that I can SEE HER BEAUTIFUL FACE now.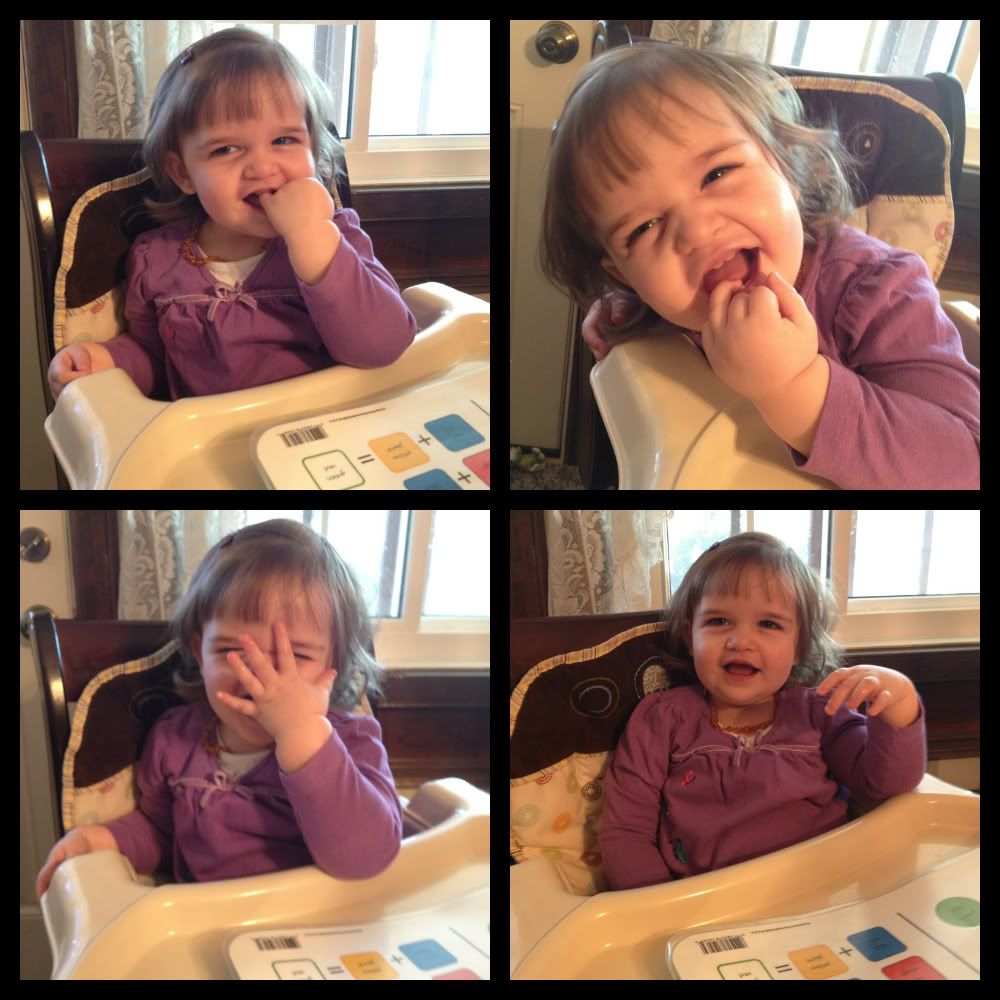 ...and just for fun, I put her picture side by side with one of me when I was about her age.
The resemblance is insane! She's my mini me.