It's been a while since I've update my little ol' blog here regarding my weight loss so I figured I'd link up with Erin and Alex to share!
I joined weight watchers 4 weeks ago and I'm very pleased with my progress this far.
Week 1 - lost 4.2 lbs
Week 2 - lost 3.4 lbs
Week 3 - lost 6.4 lbs
Week 4 - lost 2.8 lbs
These past 4 weeks and including all weight loss since January 1 I've lost a total of 29.6 lbs!
When I had originally started this journey I gave myself a measly goal to lose 30 lbs by my 30th birthday which is in August. I really doubted myself, I didn't think I could do it and I didn't think I'd stick with it but I'm proud to say that just a little over 3 months in and I'm thisclose to my first goal!
....and now for my weekly So What's!
So what if Olivia has been having way too many temper tantrums. I hate it and I'm really struggling to figure out how to stop/prevent them.
So what if I lingered in Olivia's room a bit longer than usual after she fell asleep last night. We had a rough day and I was sad about how she's been acting. Seeing her peaceful little face sound asleep have me a glimpse back to the normal sweet natured Olivia that I'm missing.
So what if we bought a zoo pass for the summer --- and have used it 3 times already this week alone! Well worth the $85 investment.
So what if I'm going to miss my husband this weekend. He's going to a men's conference for church and will be away for 2 days.
So what if I'm worried I didn't lose any weight this week. PMS and weight watchers don't mix.
That's all I've got today - head over to Erin and Alex's blog to link up for Weigh in Wednesday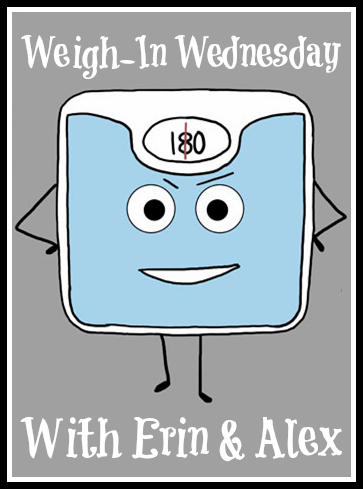 http://skinnyjeanpilgrimage.blogspot.com/
...and check out Shannon's blog for So What Wednesday!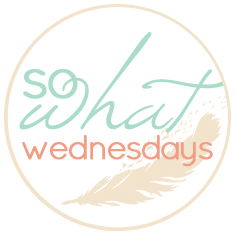 http://www.lifeafteridew.com/