This year, Rhode Island has had an uncharacteristically

warm winter... and I'm not complaining.
Yesterday it was sunny and chilly but nice so I took Olivia to a nearby park to enjoy the outdoors!
We played on the swings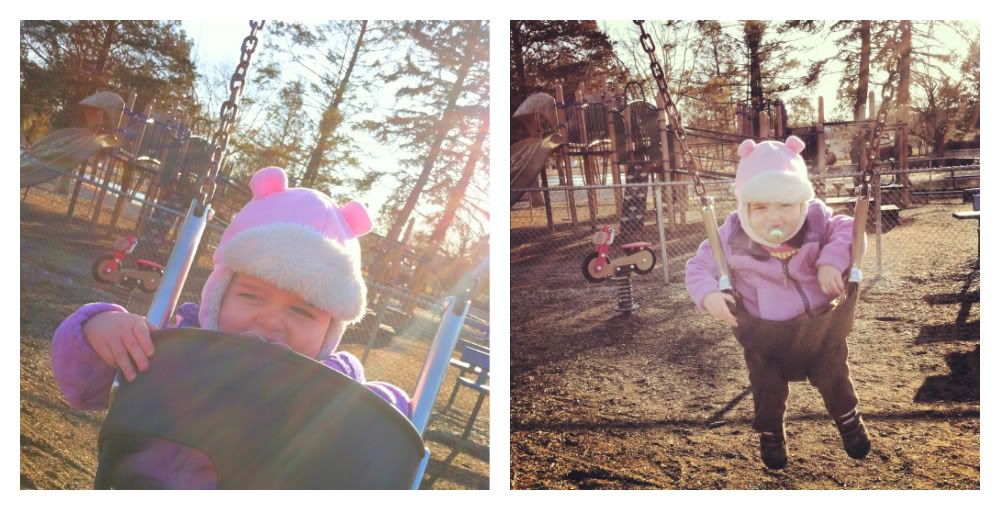 Watched the geese in the water
...and walked around like we owned the place!