Thanks to Pinterest (follow me
HERE
) I had a bunch of Christmas craft ideas that I wanted to make and I finally got around to one!
This has got to be the cheapest Christmas wreath ever. I used shatterproof dollar store ornaments in a variety of sizes, foam pipe insulation from Home Depot so I could make a big wreath and a TON of hot glue!
Final result...
The whole corner
My dad also worked on this sleigh project for a while and he finally finished in time for us to put it out for display and use it for our Christmas card picture. Olivia did such a great job sitting in the sleigh! This is the picture we're using for our Christmas card!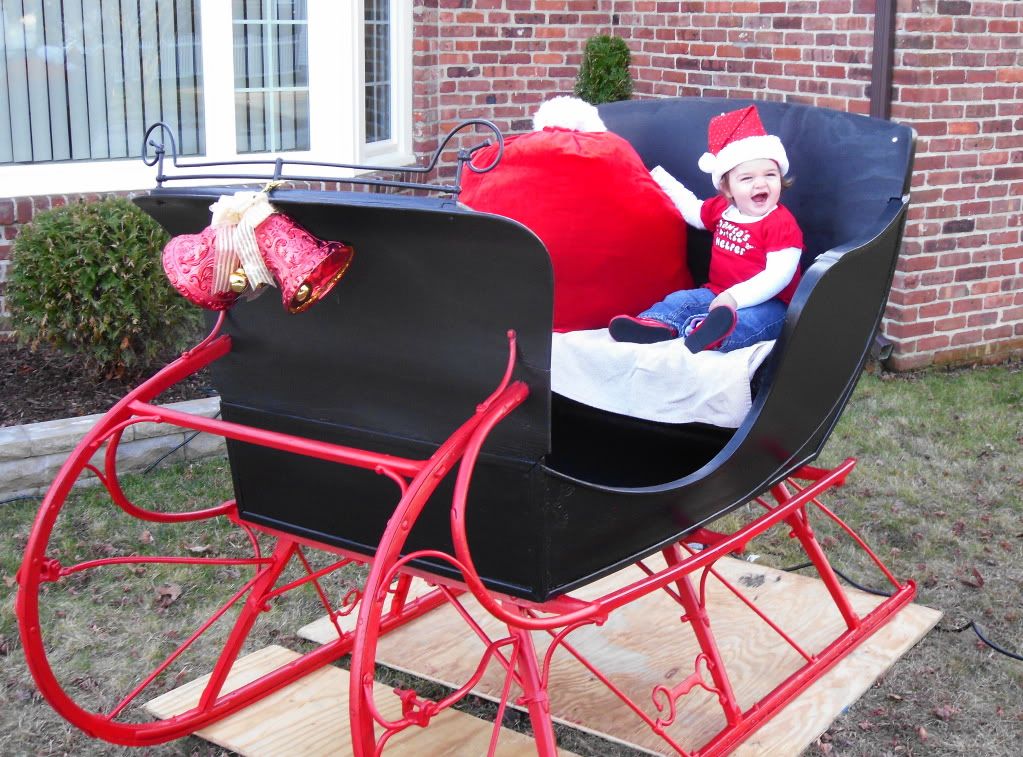 Wishing everyone a happy week!
~Laura