This past weekend my baby girl turned 2 and we had a blast!!! All of our efforts paid off when we saw the sheer excitement on Olivia's face during so many special moments throughout the weekend. Birthday's are a big deal to me and I like to make them extra special.
...and the best part, the celebration isn't over yet,
her birthday party is this coming Saturday so my girl gets to have another
day of fun dedicated to her!
(Planning her party for the following weekend as opposed to on her actual birthday was the best idea yet. We spent family time together and did a bunch of fun things just for Olivia and next weekend we get to have more fun all over again!)
Saturday was her last day as a 1 year old. We spent the day at a local festival and had a
ton of fun walking around and enjoying the crisp fall weather.
Putting her to sleep that night was so bittersweet for me. My little girl, growing up. I lingered in her room a bit longer, gave her some extra hugs and kisses and snapped the last picture of her before she turned 2.

Sleeping sweetly - October 6, 2012. Her last night as a 1 year old.

After Olivia was asleep my husband and I blew up 3 dozen pink balloons and filled her room with them for a morning surprise! When she woke up Sunday morning she was so excited with the "bloons!"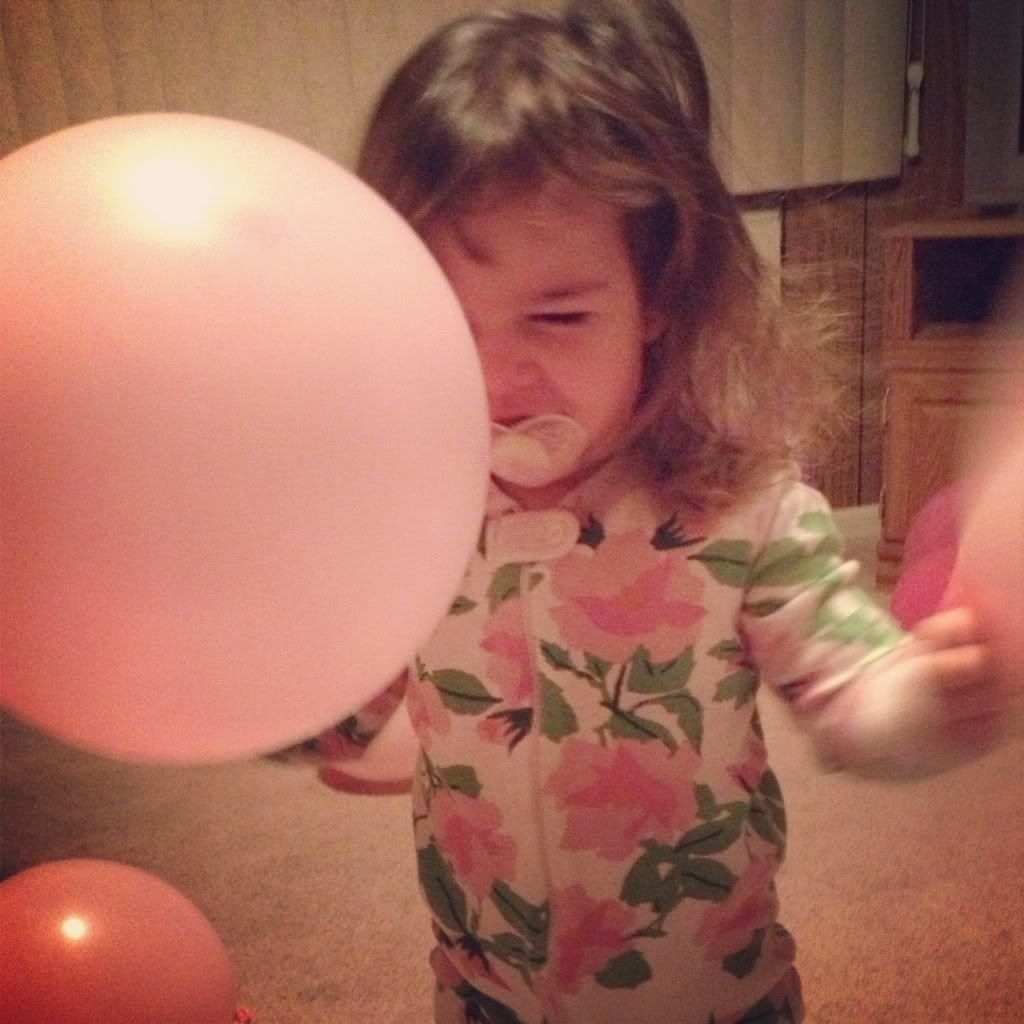 I made her breakfast, her favorite, pancakes and bacon and we ate together as a family. Olivia totally knew that it was her special day because she kept cheering "it's my bir-day! Hooray!"
After breakfast we opened presents.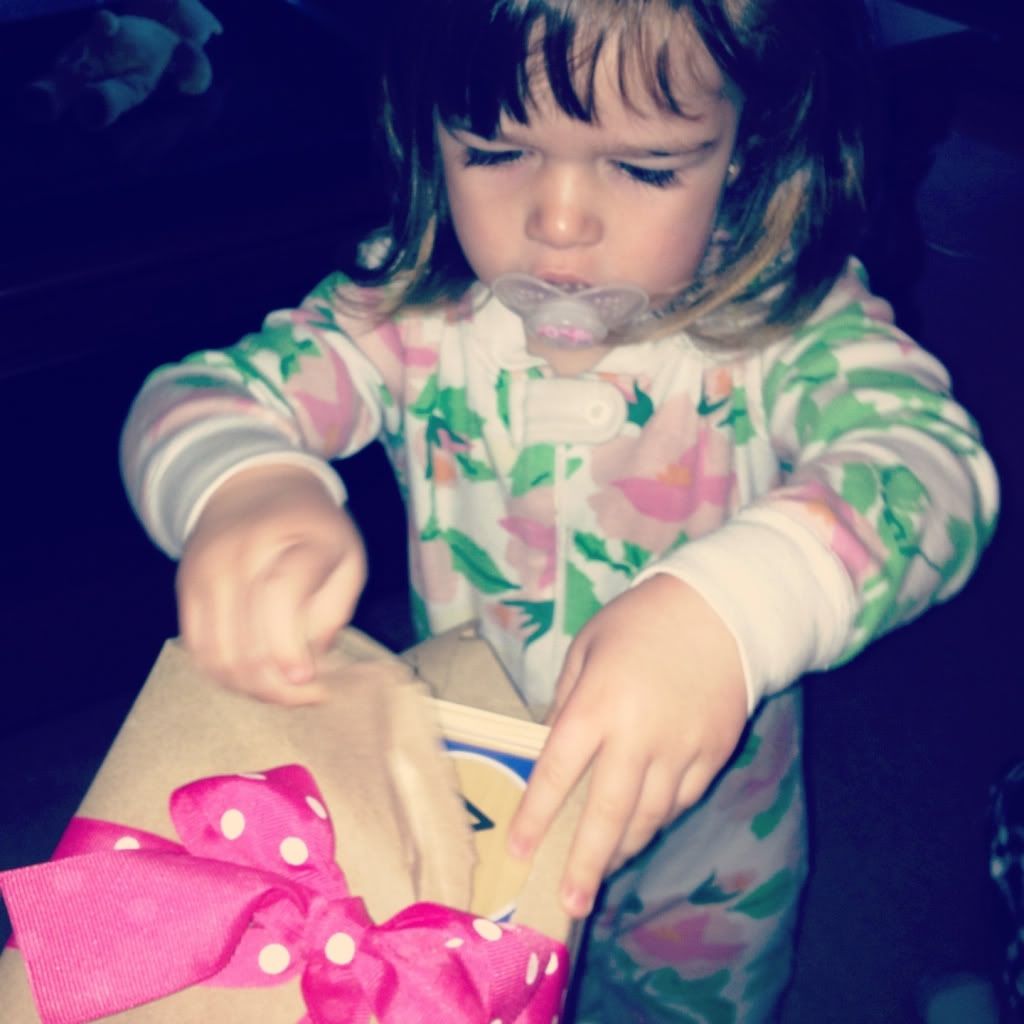 We got dressed and played for a while.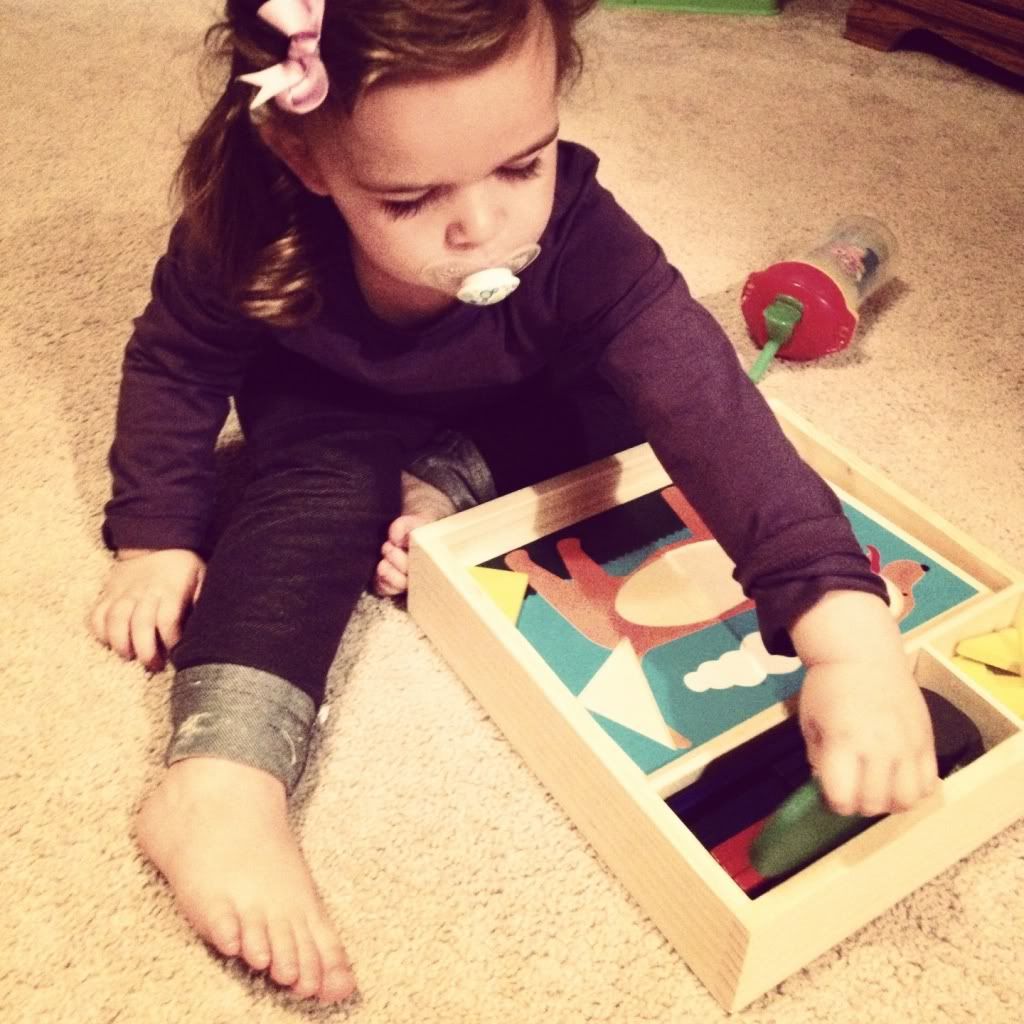 We bought her a few things but her favorite was this Melissa and Doug shape sorter puzzle set.
My husband and I decided to take her out to lunch at one of our favorite little diners where she proudly ordered a "hot go (dog) and fries". She told everyone "it's my bir-day!" and enjoyed all the attention!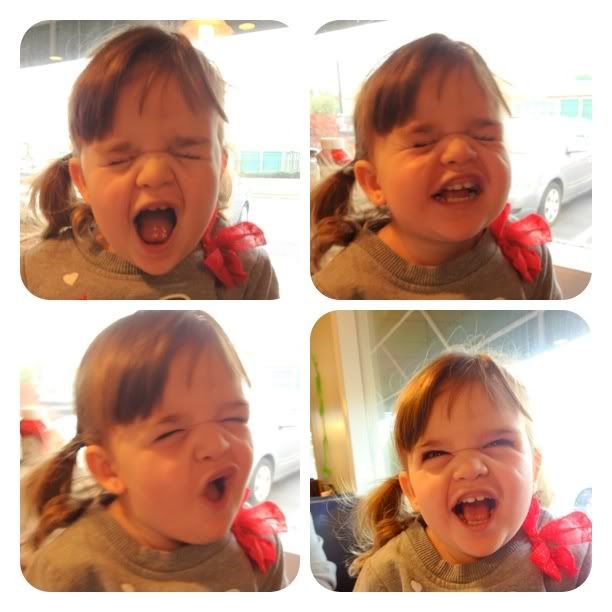 Acting silly at lunch!


After lunch it was time for apple picking and unfortunately it was also time mother nature decided to start raining! So, we improvised and had a short trip to the apple orchard and pumpkin patch. Olivia loved it just the same. We bought a few huge apples and some little pumpkins that Olivia picked out because the other ones were "too heavy!!!" Since the weather didn't cooperate, we're going back one afternoon this week to do the corn maze and wagon ride.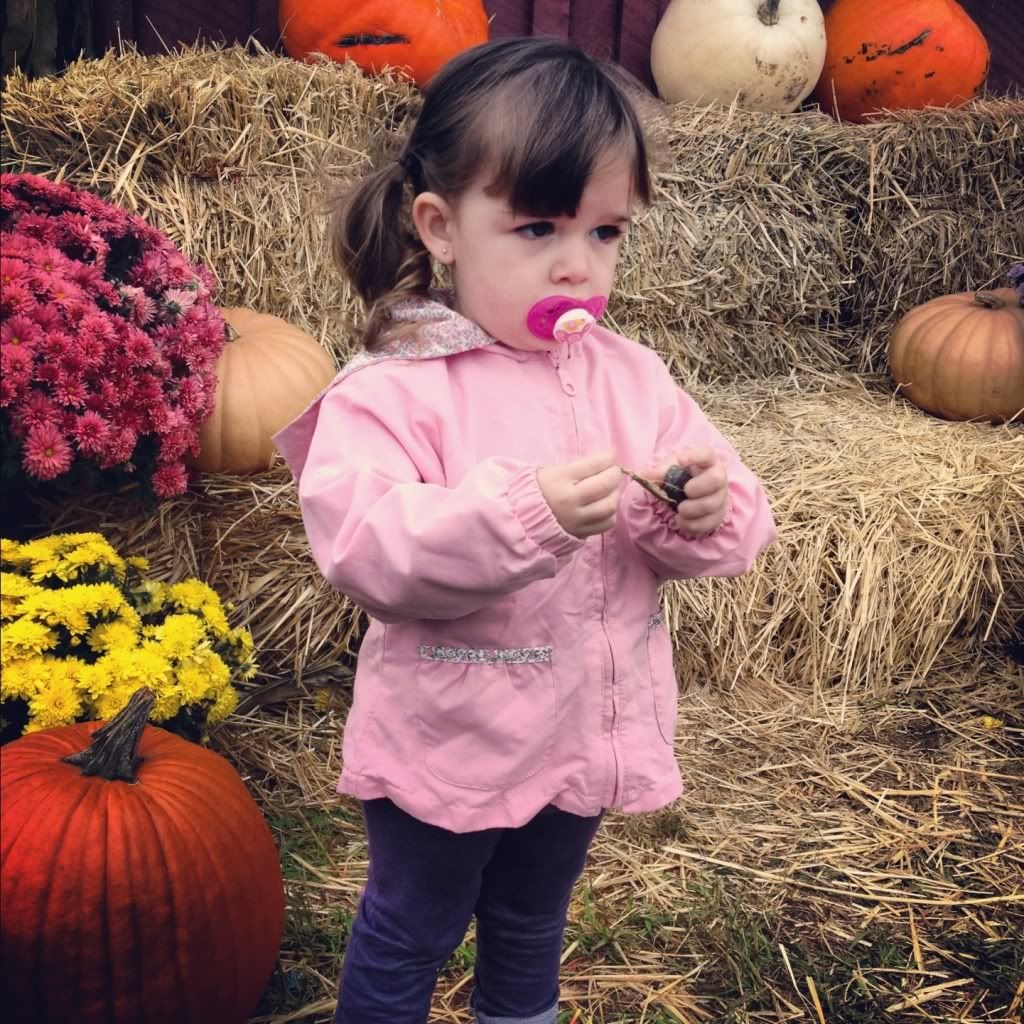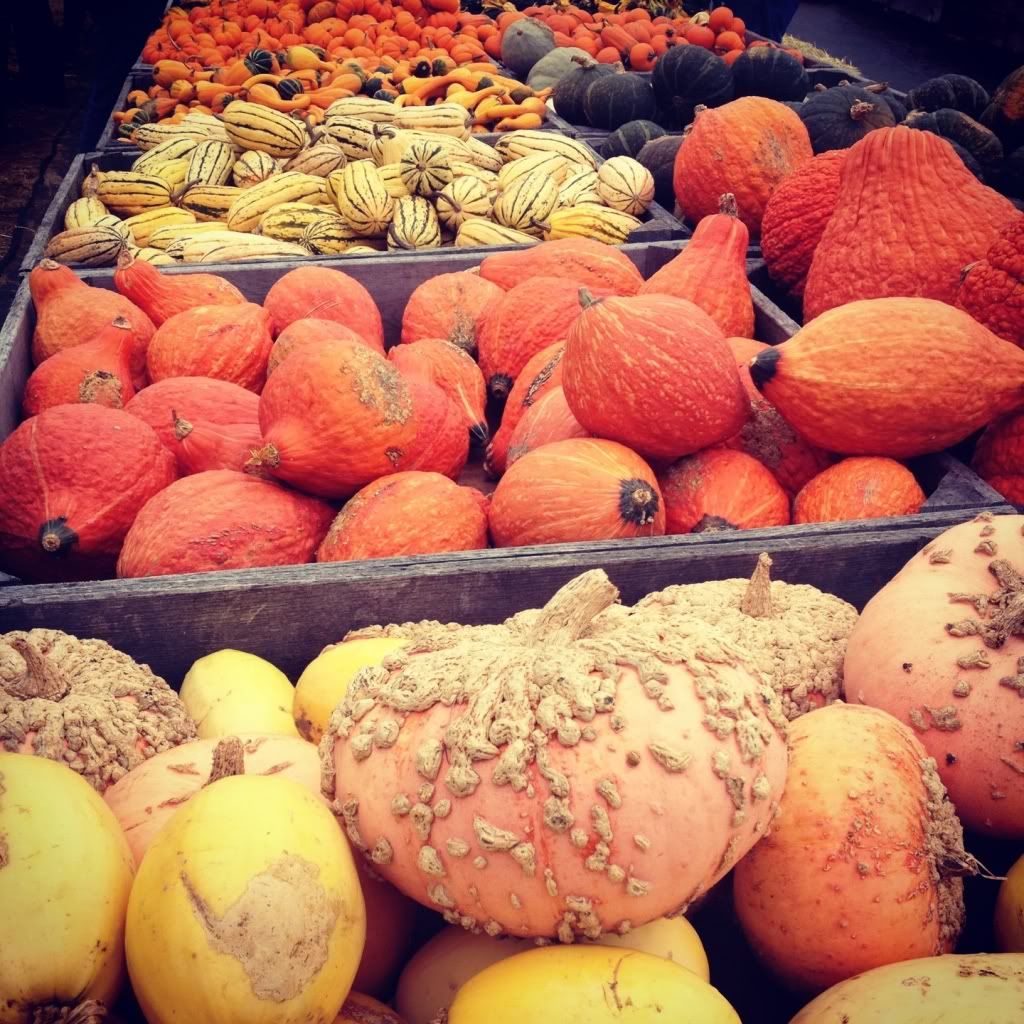 When we got home Olivia and I baked birthday chocolate chip cookies and enjoyed a couple of them warm, right out of the oven!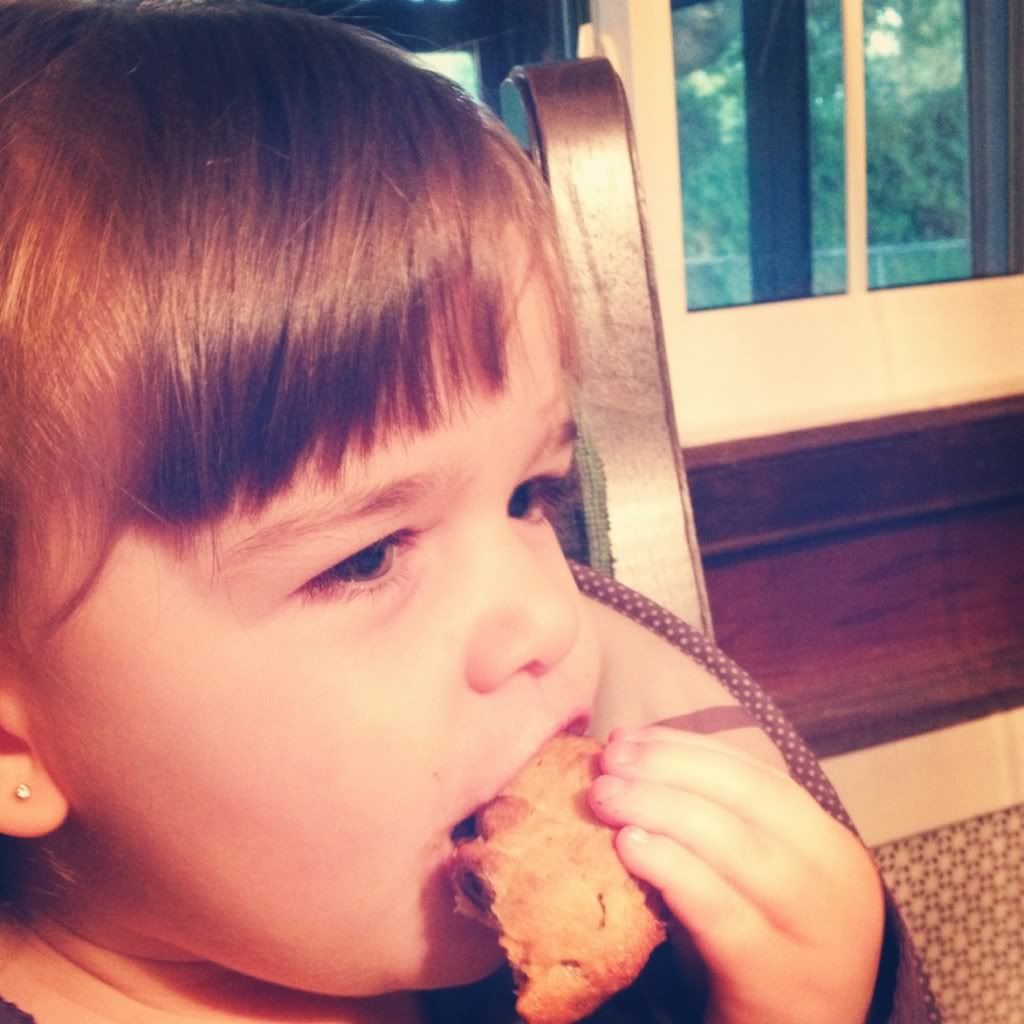 After dinner Olivia was pretty tired so we had a quick round of birthday cake,
sang "Happy Birthday" about 5 times, took a bath and she fell fast asleep!
Olivia, I hope that you thoroughly enjoyed your birthday weekend! Mommy and Daddy tried our best to make is super special and a ton of fun. We love you more than words can express. Happy 2nd birthday love!
(this week I'll share more about our plans for her birthday party this coming Saturday)
All pictures were previously shared on Instagram (my camera isnt working right, so sorry for the doubles)
Follow me on IG under username - Camarogirl819.
All pics from this weekend are #OliviaTurns2 and #HappyBirthdayOlivia