Due to Hurricane Sandy and a downed telephone pole with live wires,
my job was closed yesterday, hello surprise 3 day weekend!
Today though, we're back to business as usual...
(I was really hoping for a 4 day weekend but who can complain?)
The hurricane did some damage to my local area but we were

definitely spared the worst.
Praying for those of you who were hit directly. Stay safe.
This weekend our local zoo had a Trick-or-Treat event for kids. They got to dress up, go to the zoo, see the animals and trick-or-treat all at the same time. We met some friends of ours there and spent the day together. I'm so grateful for these friends, we all have girls who are around the same age and they all go to the same dance class and have fun playing together.
With the forecast of rain and Hurricane Sandy making her appearance, I'm so glad that we took advantage of this zoo day so Olivia didn't miss out on wearing her costume and participating in trick-or-treat!

Olivia with her friends P & A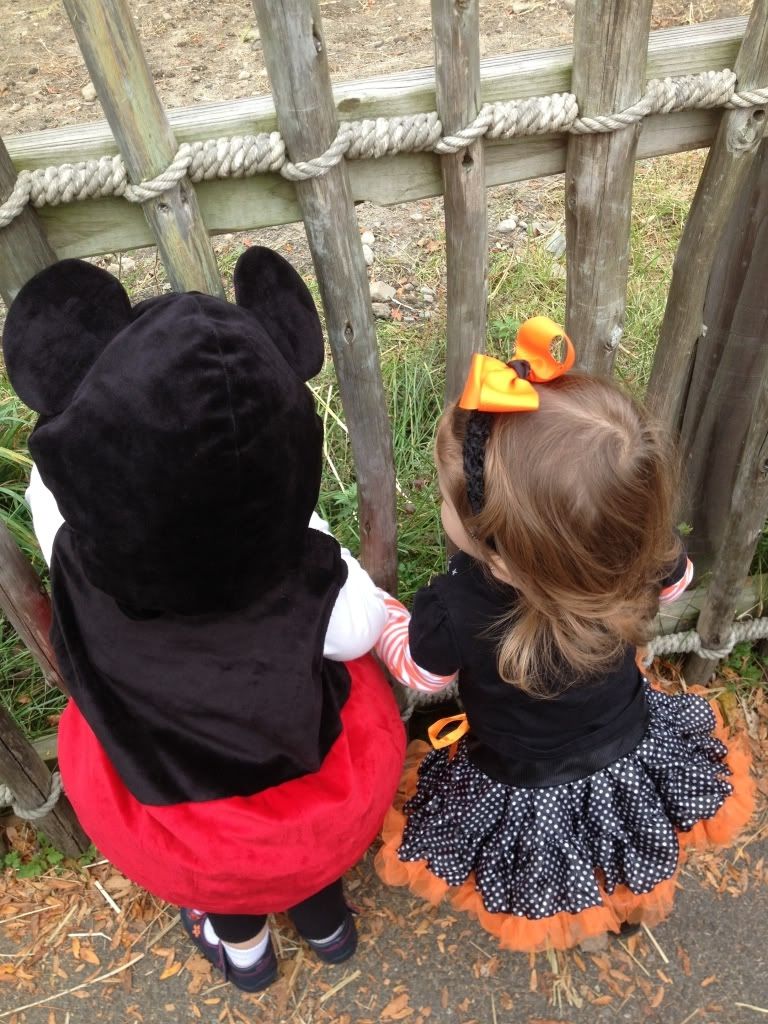 Checking out the animals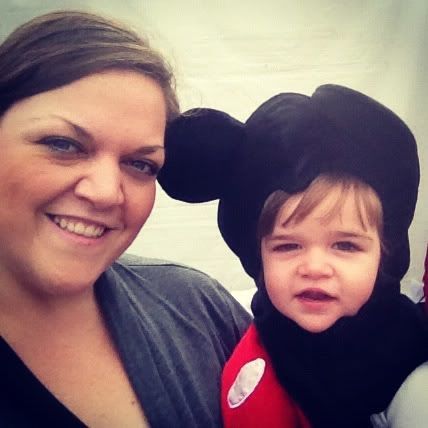 We're hoping for a nice day tomorrow so we can attend the Trunk-or-Treat at our church.
Happy Halloween!!!